NLC 2017: MORE
Over the last year it has been exciting to hear stories of people who are dreaming with God, taking risks and living a kingdom focused life. We are seeing God's kingdom break out across our nation with healings, salvations and powerful stories of changed lives and communities.
This year the theme of the conference will be 'More'. As church communities and individually we are called to seek more of God and His kingdom.
Bookings are now open, so to avoid missing out we would encourage you to book on sooner rather than later. We are so looking forward to welcoming you to the conference in January.
Our hand in His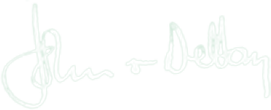 John and Debby Wright
National Directors, Vineyard Churches UK & Ireland