We are thrilled to invite you to The National Leaders' Conference in Nottingham this coming January. It's such a great opportunity for us all, as leaders, to gather together to worship, to meet with God, to be inspired and to spend time with friends, old and new.
NLC 2017: MORE
Over the last year it has been exciting to hear stories of people who are dreaming with God, taking risks and living a kingdom focused life. We are seeing God's kingdom break out across our nation with healings, salvations and powerful stories of changed lives and communities.
This year the theme of the conference will be 'More'. As church communities and individually we are called to seek more of God and His kingdom.
Speakers
Speakers so far confirmed include Danielle Strickland, Julian Adams, Charles Montgomery, John and Debby Wright.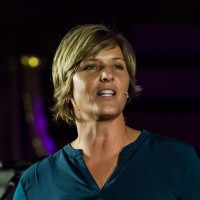 Danielle Strickland
Danielle loves Jesus. And she loves people.  Her aggressive compassion has loved people firsthand in countries all over the world where she has embraced, learned, cared, evangelized, taught, and exhorted individuals and crowds to surrender to the boundless love of our great God and Savior, the Lord Jesus Christ.
She loves the more fragile in communities around the world.  Over the years, that has led her to back alleys and late night streets to partner with Jesus in rescuing those caught up in drugs and homelessness and prostitution and despair.  And it has led her to the halls of government and corridors of commercial power to see laws changed and practices transformed so that people aren't trafficked and children aren't enslaved. She has sought to cultivate authentic Christian community in deprived neighborhoods on the way to loving the last and the lost and the least into God's Kingdom.
Danielle loves the Body of Christ.  God is using her to help equip followers of Jesus in discipleship, holiness, justice, and evangelism by teaching, preaching, and writing. She is passionately committed to seeing God's Kingdom come on earth as it is in heaven, is married, and is the mother of three boys.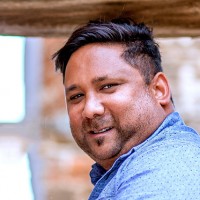 Julian Adams
Julian is from Cape Town, South Africa. He grew up in a pioneering Christian family and has always been passionate for the person of the Holy Spirit. He's an experienced prophet, with a strong teaching gift and has a passion to see the whole church mobilised to bring the Kingdom of God onto the streets. Julian is also a director for Newday United a charity based in South Africa and England, which serves some of the poorest people in Southern Africa.
Having been married since August 2013, Julian and his wife Katia have been serving in number of churches, businesses and charities. Seeing God's kingdom come in every aspect of life and releasing heaven is a core value for both of them. As Frequentsee Trust is expanding in influence and favour, Julian and Katia remain committed to seeing people walk into an on-going experience of the Father's love and acceptance.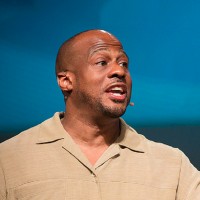 Charles A. Montgomery, Jr
Charles is the East Campus Pastor at Vineyard Columbus, USA. He is also an Affiliated Professor at Ohio Christian University. Prior to these positions, Charles served as Pastor Rich Nathan's research assistant for two years. Before coming to Vineyard, he was licensed and ordained by the National Baptist Church, U.S.A. and has faithfully served on church staff in California, Georgia and Ohio.
Charles earned his Bachelor of Arts in Mathematics from Morehouse College, a Master of Divinity from Emory University, and a Ph.D. from Union Institute and University, with an emphasis in Ethical and Creative Leadership. He is an avid Ohio State Buckeye fan (Go Bucks!) and has been blissfully married to his lovely wife, Lady Kimberly, since 2003.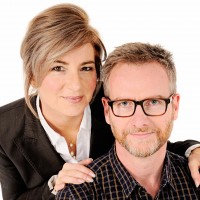 John and Debby Wright
John & Debby are the National Directors of the movement and have been serving together in pastoral ministry since 1990. John initially trained and worked for a number of years as a jeweller before studying at London Bible College. Debby lived in Chile until she was 13 and later moved to Nottingham to train as a dancer and artist.
They first got involved with the Vineyard movement in 1982 and in 1987 they spent 8 months as interns at Anaheim Vineyard (under John Wimber the leader of the Vineyard Movement in the USA). Following their time at Anaheim they returned to England to help John and Eleanor Mumford start the first UK Vineyard in London. They worked at South West London Vineyard for 9 years before moving back to Nottingham to set up Trent Vineyard.
In September 2015 they became the National Directors of Vineyard Churches UK & Ireland, whilst also continuing to lead Trent Vineyard.